The Our Father
---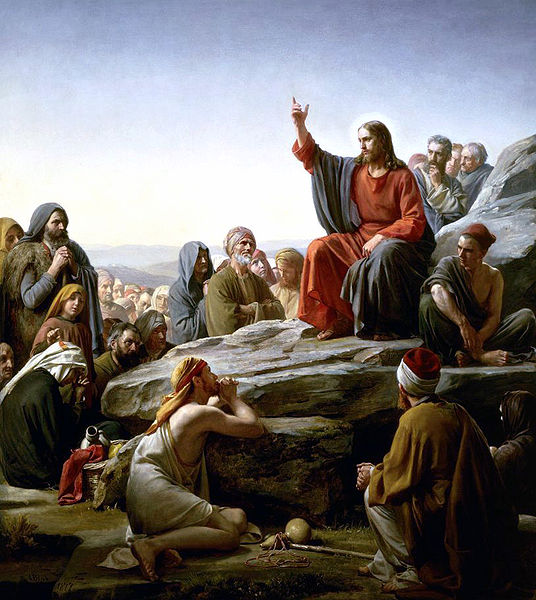 The Our Father or the lords prayer
---
Our father who art in heaven, hallowed be thy name; Thy kingdom come; Thy will be done on earth as it is in heaven. Give us this day our daily bread; and forgive us our trespasses as we forgive those who trespass against us; and lead us not into temptation, but deliver us from evil. Amen.
The above painting depicts the Sermon on the Mount; this is where Jesus taught the Lord's Prayer, this was around AD 30 yes a long, long, long time ago!
---
Picture above is the depiction of the Sermon on the Mount by the Danish painter Carl Heinrich 1980.





"Finished saying the our father" then back to the rosary


Bring me Back to the Prayer List please