Catholic Saint Helena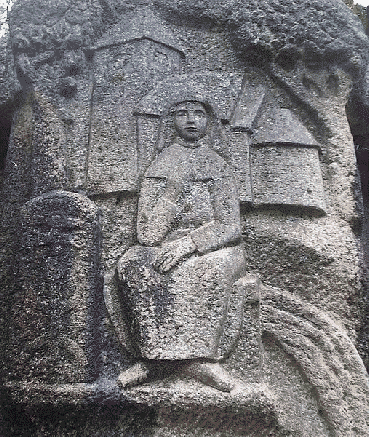 Catholic Saint Helena or Saint Elin, in Swedish, allegedly a devout woman from Skövde in Sweden. Born in 1101, whe Saint Helena grew up, she married had a family.
Her husband died and Helena gave her belongings to the poor and undertook a pilgrimage to Jerusalem. She came back home andlived on a farm where she dedicated herself to spiritual and kind actions. The church in Skövde, now called St. Helena Church, built because of generous donations from Helena.
Helena had a daughter who married, and was badly beaten and abused by her husband. Time went by then the servants at Helena's farm united and killed the husband. His family blamed Saint Helena for the murder, even though she was on a pilgrimage to Rome at the time.
They soon avenged his death by killed Helena while she was on her way to church in 1160.
canonized in 1165 by the Pope Alexander III and the first archbishop of Sweden,
Saint Helena is the subject of Skövde's coat of arms.
Born in 1101.
Died 1160.
Canonized in 1165


Finished reading about Catholic Saint Helena, Take back to Roman Catholic Saints